At the center of many of our customer projects lies the question of a reliable approach towards the financial controlling of IT services on a company-level (IT Financial Management). Today, we want to address this challenge and outline how to ideally control IT costs in a way that works for the hidden champions of mid-sized companies as well as multinational global companies.
IT service orientation via the IT service catalog
In order to make your IT controlling efficient, you first need to focus on performance. You need to describe the contributions of IT as services, i.e. phrase them in a way understandable to all service recipients. Furthermore, you need to record them in a structured manner in an IT service catalog.
The IT service catalog – already discussed in another article – comes with two distinct benefits: On one hand, it offers consistent standardization; there are no IT services that are not defined by the IT service catalog. On the other hand, the IT service catalog creates a thorough understanding of the costs and services generated by IT from the perspective of the consumer.
When IT interacts with its customers, two very different worlds collide: the former have a technical view on IT production and IT sourcing while the latter have their focus on business units and their respective areas of expertise. The IT service catalog bridges the gap between these perspectives so both parties know exactly what needs to be delivered and what can be expected. Through this mutual understanding of the cost drivers and the value added by IT services, it becomes possible to have trusting, fact-based discussions on eye level, thereby opening up ways for improvement, optimization, and measure definition.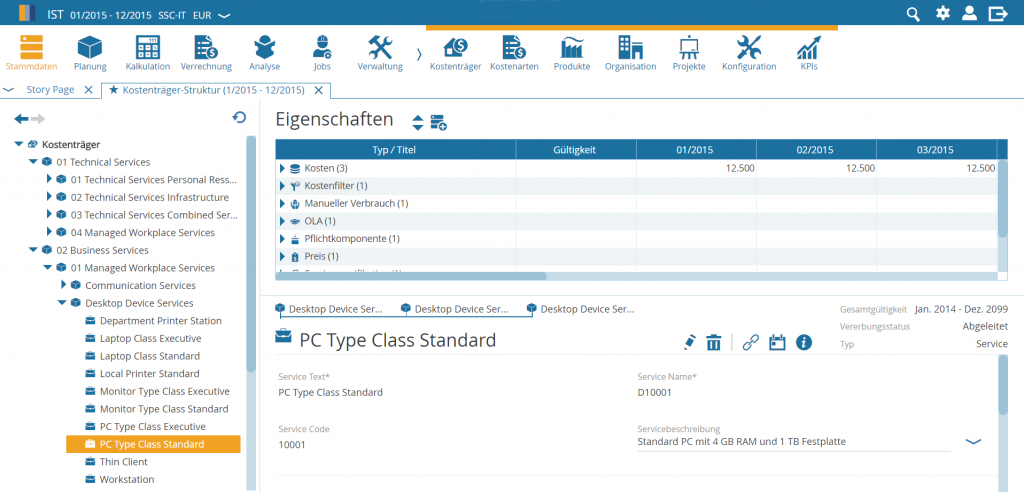 Example of an IT service catalog (German version of Serviceware Financial)
The introduction of an IT service catalog allows all contributions of IT to be defined as services. Service definitions usually happen following a multi-layer value chain, which can even be organized on a cross-company and cross-country basis and can furthermore include services from the cloud or from external service providers. During this process, you differentiate between technical services and business services. According to ITIL (IT infrastructure library), a technical service is a pre-product not directly offered to the customer (business unit or department). A business unit is usually comprised of several technical services; it is a complete comprehensive package made for the customer intended for a specific use. For example, "PC workstation" usually is a business service that consists of several technical services like hardware, software, network, security, and support.
It is important that technical and business services are precisely recorded in an IT service catalog that is valid for the entire company. Due to the standardization, the business service "PC workstation" always has the same components, thereby creating the basis for an effective controlling. Additionally, it is possible to differentiate between standardized service variants based on differences in quality, e.g. a "Standard PC workstation" and a "High-end PC workstation."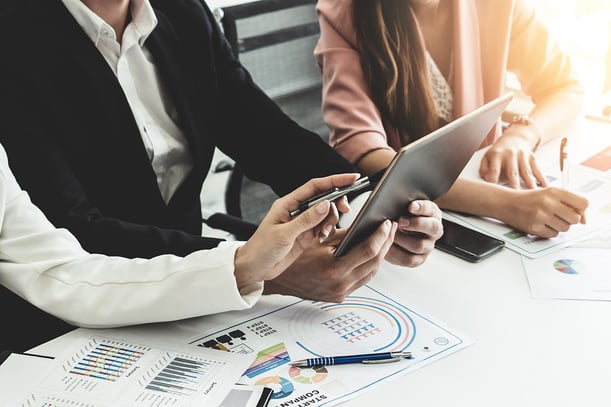 Automated unit-cost calculation (TCO)
Next to the definition of the scope of services, they should furthermore be listed with a specific price. By enabling customers to refer to a price, they can control their usage of IT resources based on cost and services. Furthermore, they can adjust quantity and quality of consumed services efficiently according to specific demands. Additionally, services can be compared internally and externally (benchmarking) in order to, for example, holistically analyze make-or-buy, sourcing, or location decisions. There are different models for pricing and each has its justification. It is possible to use calculated prices or work with market prices. In order to increase or lower demand for certain services, you can also opt to decide on prices politically. However, for each pricing model it is necessary to precisely calculate the total cost of ownership (TCO), so all cost drivers of service creation can be efficiently analyzed and optimized. It is possible to do these calculations with tables and Excel sheets, but this is usually rather tedious and error-prone. It is recommended to use financial management solutions from the market. These tools offer best practices that grant IT controllers the necessary freedom to fulfill the increasingly demanding role of the internal consultant for the optimization of costs and value add of IT.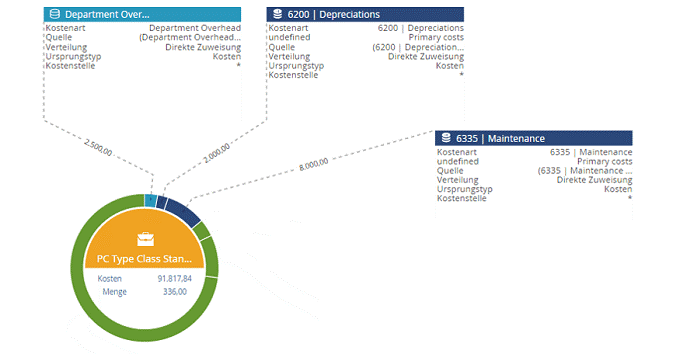 Visualization of services and their core components
Automated measuring of service consumption
In addition to the tool-assisted calculation of service TCOs, another source of value add is the automated measurement and calculation of service consumption. By supplying service- and consumption-based calculation of IT services, you can grant clients the necessary transparency over their IT consumption including all related costs, thereby allowing them to effectively adjust, plan, and control them. They can easily detect unused applications, obsolete software licenses, and vacancies within the IT infrastructure and devise specific countermeasures.
The functionalities and approaches to ITFM discussed here are all part of Serviceware's holistic approach to financial management. Learn more about how Serviceware Financial, our very own software tool for the financial management of IT and shared services, can revolutionize your finances. Download our free white paper to get an overview over all features.