From the introduction of digital customer dialog via chat to digital self-service via chatbot
Since 2018, Alte Leipziger - Hallesche (ALH Group) and Serviceware have been working together on the introduction of digital services for direct customer business. In an interview with Eleftherios Hatziioannou (Serviceware SE), Stefan Rudolph from Sales Development and Philipp Hörst from Marketing at Alte Leipziger explain how this collaboration came about and why it has developed successfully in recent years.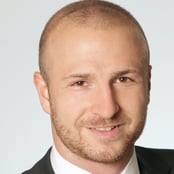 Philipp Hörst
Marketing, Alte Leipziger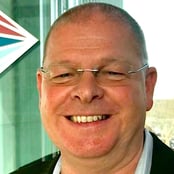 Stefan Rudolph
Sales Development, Alte Leipziger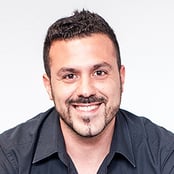 Eleftherios Hatziioannou
Business Development, Serviceware
How is the ALH Group positioned in the area of innovation management?
Stefan: "In 2017, we set up our Ideas Workshop at the company location in Stuttgart. The aim of the Ideas Workshop is to quickly make trends and ideas usable for the ALH Group. In the Ideas Workshop, teams from different areas come together to work on topics and consistently look at them from the customer's point of view. The most important feature of the Ideas Workshop is a certain autonomy that allows things to be tried out quickly and without complications. In the meantime, a separate Innovation Management group has emerged from the Ideas Workshop, which has once again broadened the strategic focus around innovation in the ALG Group."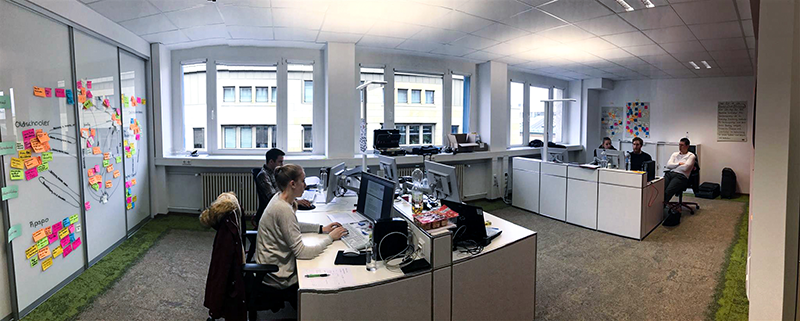 Philipp: "In addition to Group Innovation Management, other areas in the ALH Group are also involved with innovations. In marketing, for example, the customer app fin4U was developed. With the app, customers can manage their financial affairs very conveniently and have access to contracts and investments. Further features are being added to the app on an ongoing basis. Innovations are also being evaluated and developed in ongoing projects in other areas. Here, too, it is crucial to take the customer's point of view and evaluate the customer benefits."
What was the focus at the beginning of the collaboration?
Stefan: "We realized that live chats were a useful extension of our communication channels in our omni-channel strategy. The biggest challenge was that we had no experience in this regard. The use case arose from the introduction of the direct contract for end customers: Since 2018, we have been offering customers the option of taking out insurance policies online directly - i.e., without the involvement of an intermediary. In direct conclusion, we want to offer our customers as many contact channels as possible, including live chat, so that the customer can chat live with one of our employees without media disruption."
What was the project approach and did it prove successful?
Stefan: "We launched a second pilot project relatively soon after the live chat project. This helped us gain further experience as well as learn about user acceptance and user behavior."
Philipp: "In this second pilot project, we selected a business case that we could map in an automated chat. So we developed a chat that assists the customer with a change of address. This is a simple process and the dialog is basically based on the query of a form. What insights did this give us? Well, customers responded well to this dialog-type query. This encouraged us to expand the automated chat using a bot.
That's how we ended up with our current project. With the help of Serviceware and Kauz GmbH, we developed Alinah, a digital navigator designed to get customers quickly to where they want to go on our websites. She can also answer frequently asked questions. To start the dialog, she also points out the top topics. In this way, we offer customers a guided selection where they can "click" on what interests them. In addition, the user can freely formulate questions, which Alinah answers.


The chosen approach of "starting small first and reducing fears and concerns and then getting "bigger" helps a lot with projects like this. This is because you are moving in an unfamiliar terrain and keep encountering new challenges. That makes this approach all the more valuable, because step by step you understand more and learn how customers "tick" when it comes to chat and chatbots."
What were the success factors for the successful implementation of such innovation projects?
Philipp: You should also start with realistic planning. As soon as a certain level of quality has been achieved, an initial test should be started promptly in order to obtain feedback early on and to clear up any misconceptions about customer behavior. For us, an iterative process with milestones has proven to be the best way. This gave us the flexibility we needed to move forward with the project. Even after going live, we are constantly improving the bot. In addition, evaluating user behavior plays a big role.
What are the further plans for the future?
Philipp: In the medium term, we would like to make our chatbot Alinah even smarter, more comprehensive and more customer-oriented. Stefan: For the chat, we are currently looking around for further possible applications. In doing so, we are paying attention to where the chat fits in with our company organization. We can think of using it for individual insurance lines or products, integrating it into our fin4u customer portal, or integrating sales partners. And that's where it will be exciting to see how we design the interaction between bot and chat. But even with this challenge, we see ourselves well advised with Serviceware.
The ALH Group
The ALH Group includes well-known insurance and financial services companies:
Alte Leipziger Lebensversicherung, which ranks 7th among German life insurers with premium income: of € 2.8 billion,
Hallesche Krankenversicherung (premium income: €1.3 billion)
and Alte Leipziger Versicherung AG (non-life insurance, premium income of €383 million)
cover the most important business areas.
The ALH Group, which also includes a building society and an investment fund company, generated total premium income and cash inflows of €4.9 billion in 2020. Independent brokers are by far the AHG Group's most important sales channel. Direct business with end customers is expected to grow further in the coming years.
In 2017, insurance companies and startups jointly founded the industry initiative InsurLab Germany in Cologne.
Want to learn more about messaging? Or arrange a consultation appointment with our experts directly? We look forward to talking to you.