Transfer pricing is becoming more and more important for increasingly larger, international corporations. Global businesses are developing increasingly decentralized structures, which ensure proximity to the local market and have a considerable information advantage over centrally organized companies. This makes the topic of transfer pricing even more relevant.
Transfer prices can have a considerable impact on operative results, posing particular challenges to globally acting corporations: the transfer of services across borders entails tax consequences. Fiscal and legal concerns are therefore becoming as prominent as economic aspects in multinational corporations. National and international tax regulations need to be adhered to, including comprehensive documentations of all dealings, appropriate for each interaction and each country involved.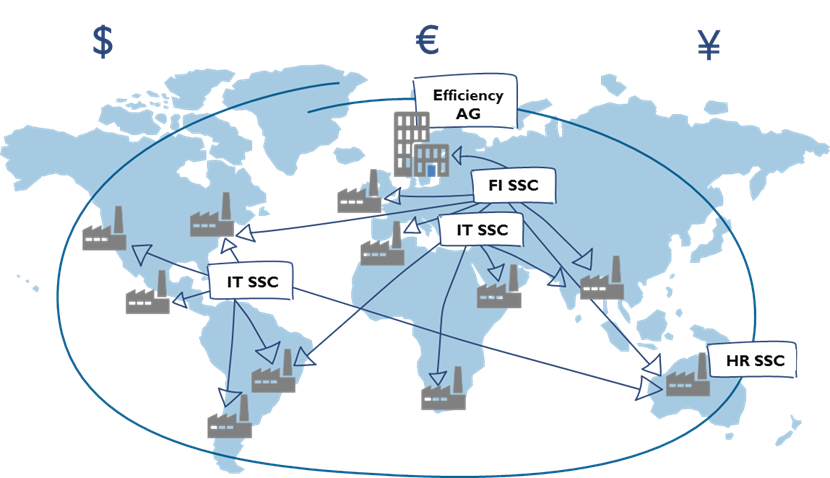 Legally watertight transfer pricing for shared services in a global corporation requires the following basis:
Transparent calculation and analysis of transfer prices for shared services across a multi-layered value creation chain, down to the level of receipts for primary expenses.
Transparent representation of service consumption (quantities) and the used settlement key (transaction matrix).
Integrated representation and administration of service contracts between service providers and recipients as the legal basis of the supply relationship.
Establishing processes to consistently deliver on these basics can be tedious, but it is also of the utmost importance if you want your company to stay out of legal trouble in the long run. Ideally, you want a system that allows you to automatically apply relevant, country-specific data to each transaction and provide you with the respective documentation for said transaction.
Serviceware's own software solution for the Financial Management of IT and Shared Services offers – among other things – functionalities for handling transfer pricing documentation. Find out more more about Serviceware Financial and all of its functionalities in our free white paper.