What does optimal IT cost control look like? Earlier, we highlighted some of the quick wins of IT financial management, some essential tips that will help your IT organization to tackle common challenges of the digital age. However, today we will go one step further and address the key follow-up question: "Now what?"
A brief overview over the significance of IT costs
Being aware of your IT resources beyond the existence of an IT service catalog, involves being able to know how your IT generates value for your company. How does an initial investment into your IT go along the value chain to help realize fully formed business services? Ideally, you want to be able to tell which and how many resources from the different cost centers ended up contributing to your business success (or, put negatively, which ones did not do that and can be cut back on). However, this approach begs the question: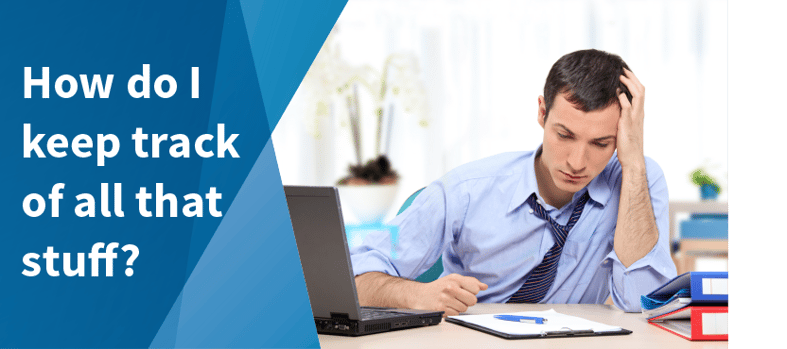 Excellent question! There are different ways to go about it. Traditionally, most companies would use extensive Excel as a way of supervising their IT costs. Today there are specialized tools for IT financial management, which will simplify and automate the process. Moreover, they can give you a full overview over which costs are allocated at each station of the value chain. These stations of the value chain can be visualized in a cost-to-service flow. Let us have a look.
The cost-to-service flow
As the name suggests, the cost-to-service flow maps the detailed allocation of costs throughout their way from the General Ledger to fully realized business services. Ultimately, your goal is to identify the Total Cost of Ownership (TCO) of specific business units or capabilities, tracing all costs back to their origin. A simplified model of this process could look like this.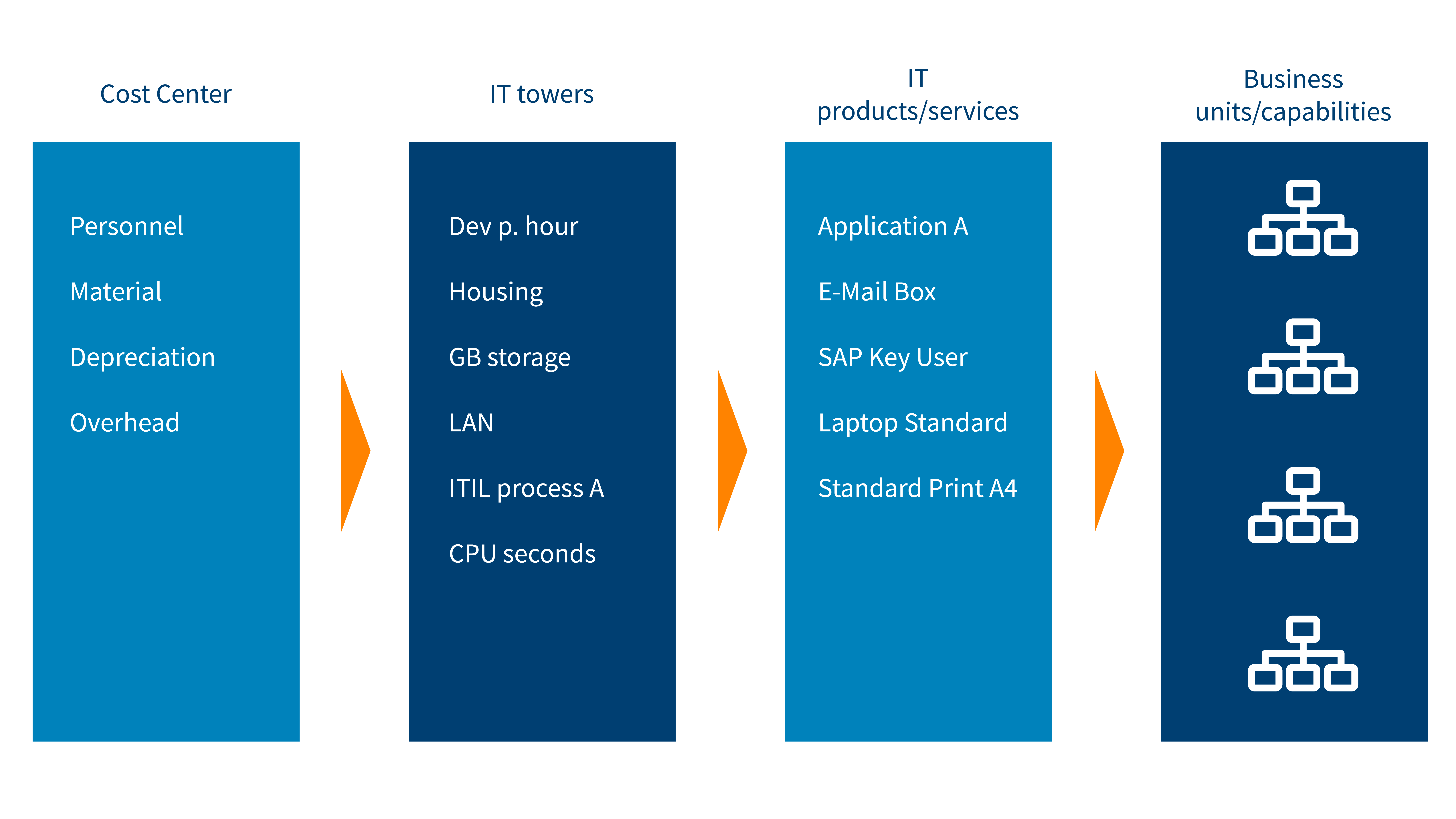 Commonly, IT costs are covered by the IT budget and are from there distributed to the different cost centers. These primary costs include things like internal/external labor, hardware/software, or telecommunication, or in other words: the basic building blocks of your IT operation. Cost center resources are then assigned to the IT towers, i.e. technical and upstream products (e.g. IT management, data storage). Next, these IT resources are delegated to provide IT products and services. Finally, these products and services are used to realize business units and capabilities. The above diagram visualizes the cost-to-service flow rather broadly. However, the proper ITFM software tools will allow you to track your IT costs down to the smallest cost units.
Hopefully, the benefit of such an overview is clear: instead of treating IT as a mere necessity, you can gain insight into what IT actually does to help your business thrive. You will be able to identify the essential components of your IT operation and analyze where there might be redundancies. In the end, you will lower costs and enable a much smoother, more profitable business driven by your IT.
Gaining and overview over the cost-to-service flow is one step towards improving your service finances. Find out what else you can do to optimize your ITFM by downloading our free white paper "The 10 Steps to Successful IT Cost Management" by following the link below.